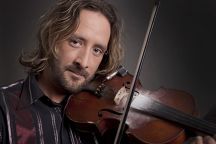 Richard Wood is a dynamic fiddler from P.E.I. and has been performing and impressing audiences for more than three decades across Canada, USA, Europe and Japan.
Richard entertains across the Country, USA and England. He a PEI fiddler, step-dancer, composer and entertainer.
For more than 3 decades Richard has blown away audiences around the world with his uplifting and energetic brand of music. His CFMA nominated, and ECMA award winning 8th album UNBROKEN, mastered by the legendary Bob Ludwig, has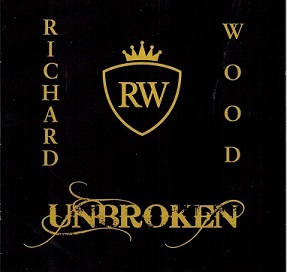 reviewers praising it as some of his best work to date! Along with winning countless championships as both a step dancer and fiddler, Richard has been awarded 5 East Coast Music Awards, numerous Music PEI Awards and Twice he has earned the Don Messer Memorial Trophy.
While performing, Richard is accompanied on guitar by Jon Matthews who is a multi award winning producer and owner of The Sound Mill Recording Studio in PEI and is originally from Cape Breton
Richard released 8 albums namely: All Fired Up-The Celtic Touch-Fire Dance-Come Dance With Me-Infectious-A Change of Reason-Best of Richard Wood and Unbroken.
Richard along with all musicians were not able to perform regularly in 2020 due to Covid-19 however on January 29 2021, Richard performed an outstanding performance to a sold-out audience at The College of Piping in Summerside, PEI. During his performance he did a Don Messer set which brought the house down.
Here are some of his achievements:
*A TV guest appearance with Shania Twain on Dave Letterman and Good Morning America TV Show
*Performed at Carnegie Hall with Irish Legends, The Chieftains
*A featured performer on CBC's Canada Day on Parliament
*Rita MacNeil and Friends TV Show
*Performed on Celtic Electric with Jean Bulter
*Performed for Canada's Prime Minister and The Governor General in Toronto
*Performed for The Emperor of Japan in Toyko
*In the late 1990's Richard toured the UK & Europe headlining concert halls and folk festivals
*Performed at Lincoln enter in New Yorkcity and Epcot at Disney World
*Was a featured performer in the touring fiddle spectacle, BOWFIRE
*Entertained Canada's armed forces in Bosnia and twice in Afghanistan
*Has 8 albums and won 5 ECMA Awards
*MacLean's Magazine named Richard one of the top 100 Canadians to watch in the 21st century.
To sum up Richard's career thus far, The Scotsman noted in their paper, Prince Edward Island's Bow Shredding Fiddling Sensation.
For further information regarding Richard and his music, as well as how to purchase his latest Album UNBROKEN refer to his website, address posted above
RICHARD WOOD PERFORMING IN SUMMERSIDE AT THE COLLEGE OF PIPING ON January 29, 2021