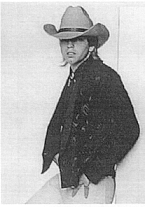 Meet
George Belmore,
Country Music Artist based in Burlington, Ontario. He is a
gifted songwriter and singer
who is Ontario based and continues to enjoy national radio airplay as well kept
busy performing in No 1 Country Clubs
all over Canada. George's voice is filled with
honesty & emotion
and has become
an institution in the country music industry
building a huge loyal following all across Canada. George's versality and ability to entertain his audiences have been proven since the successful launch of
Guitars and Cadillacs,
a tribute to
Dwight Yoakam
sold out performances include top showcase clubs across
Canada and the USA,
hard work and persistence has paid off for this unique entertainer.
The George Belmore Band is one of a kind, the Whiskey Bent Band. Members are George lead singer, Doc Proctor, piano-Terry Bramhall, bass guitar-Rick Hall, drums. Doc (Jim) is considered one of the finest honky tonk piano player's in Canada, and has great writing ability. Terry considered an excellent musician, has played with many famous bands in his career namely, Dillinger, Rita Chiarelli, White Frost, Jack Diamond and the list goes on. Rick played in various rock'country & r&b bands and plays all styles of music. This band is on the move.
George & his band have performed in many popular night clubs such as: Golden Nugget, Kingston-Hanging Tree, Burlington-Little Texas, Belleville-Palomino, Toronto and the list is endless.
George has recorded two Albums, Hard Country Music and George Belmore. He also had several releases; Billy Jones-Must Be In heaven Tonight-One Step Closer-Baby Let's Go and others. George also a booking agency called, MWFM. He books several Country Bands into A1 Clubs and looking for good touring acts to fill his schedule. He can be reached by e-mail gman17@spirit.ca in Burlington, Ontario. Watch for The George Belmore Band in a Country Club near you. (by john)