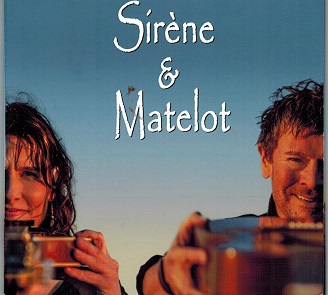 Lennie Gallant, award winning music artist from North Rustico, PEIand Patricia Richard from Mont Carmel, PEI released their debut album together, entitled Sirene & Matelot.
Patricia a singer/songwriter was a member of the popular music group, Acadilac from Mont Carmel, PEI.
Both artists have been headlining the popular theatre show, Searching For the Abegweit for the past few summers in PEI, and they decided to make a CD together.
And what a great choice that was! The 9 songs on the album is in French and the one song is in English, entitled My Acadian Girl.
Here are the 10 song titles:
Sirene et matelot - Trois hommes en noir - Un message dans une bouteille
Complainte de l'ocean - Les cloches - Enweille - Je ne peux pas te sauver
Apres la recolte - Je ne savais pas - My Acadian Girl
Here are some of the many musicians helping with music on the CD:
Lemnnie Gallant, vocals guitar-Patricia Richard, vocals, mandolin-Jeremy Gallant, piano-Davy Gallant, bass-Gilles Tessier, electric guitar-Benoit Clement, drums-Remi Arsenault, bass and many more.
This album is a welcome one to all music loves libraries. Whether you understand the French songs or not, you will find yourself singing along with the great music on the album.
Atlantic Seabreeze gives this album a 5 star rating out of 5 stars.
For more information regarding this CD and how to purchase, go to the above posted website address.