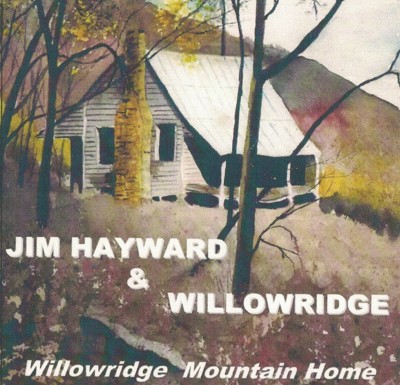 Jim Hayward & Willowridge
are a
bluegrass group from Central Ontario
, They released their
3rd CD in 2015
and earned
a nomination for the Central Canadian Bluegrass awards
weekend.
Recently in Oct 2017, Atlantic Seabreeze received the CD for review from the band's leader Jim Hayward. The band have been together for over 10 years and perform at lot of bluegrass festivals in Ontario. Several faces have changed over the years but the great times playing old time country and bluegrass music has always been the end result.
The band is made up of, Sam Marshall (newest member) on banjo-Jim Hayward, vocals-Gary Meyer, guitar, mandolin and sings-Dickson Raynard, upright bass and tenor harmonies.
The CD contains 14 tracks and the titles are:
Orono Bank - Sycamore Tree - Dear Old Dixie - A letter From Heaven - Brian's Song - God Made Me - Family Tree - Black Berry Blossom - Family Bible - Walk With Me Charlie - Willowridge Mountain Home - Haunting Memories - Sparky & The Old Man - The Men of #58
This CD is a must for the libraries of Bluegrass fans. This CD is the band's 3rd album, while the band is releasing their 4th in 2017. Titles of the other 2 CD's are: Thanks For The Ride in 2010 and Never Goin' Down That Road Again in 2012.
Atlantic Seabreeze gives this album a full 5 stars out of five stars. For more information regarding the band, refer to their website, address posted above. The band is available for festivals, Private Parties, Birthdays, Anniversaries, Charity Events or any musical venue.