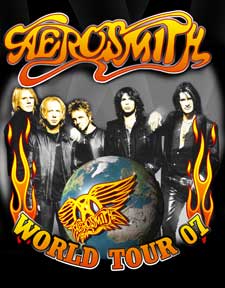 It has been officially announced on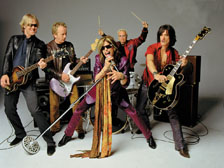 Aerosmith website
, that the
Band will be in Charlottetown., P.E.I. on July 21.
The city
didn't officially announce the confirmed date
, but is expected shortly. This event certainly will be
P.E.I.'s major event of the summer
. Right in the
middle of the Tourist season
, hundreds of thousands of people will be visiting PEI, and a good majority of fans will be taking in the concert at the
Charlottetown Racing Track
. Tickets sales are not announced yet, but stay tuned.
Aerosmith has been performing for 30 years and sold over 100 million albums. They have produced over 30 albums. They are a phenomenon, a force of nature, trail blazing, unstoppable and no signs of slowing down.
Band members are:
Steven Tyler, Vocals
Joe Perry, Brad Whitford, guitars
Tom Hamilton, bass
Joey Kramer, drums
They are one of the most powerful and electrifying forces in popular music. They have a string of gold and platinum records and were inducted in the Rock and Roll Hall of Fame. There is no slowing down for this band and no one knows what the future holds for the band
. One other Canadian tour stop is in Sarnia, Ontario on July 17 at Sarnia Bayfest. The band begins the world tour on April 12 taking them to countries such as; Brazil-Argentia-Mexico-Dubal, Arab.-India-Sweden-Germany-Italy-France-Belgium-England-Ireland-Denmark-Netherlands-Lativia-Estonia-Finland-Russia-California and Las Vagas, USA-Canada (Sarnia and Charlottetown)
To read more about Aerosmith and find all the posted World Tour dates, refer to their website, address posted above.