Kim Beggs
, singer/songwriter was born in Val d'Or, Quebec, raised in Northern Ontario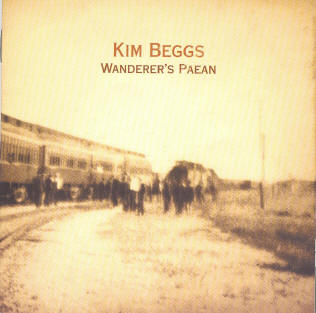 and Toronto, and finally settled in the
Yukon
. She has an
extraordinary voice
filled with emotional intensity braced with songwriting that is strong,
original and refreshing
. She writes about things that move her. Her
voice and performance
style, have
a haunting old-time quality
that cut through a crowd with a raw serendipity. Her new
CD, Wanderer's Paen
is a
follow-up
to her
debut
CD entitled,
Streetcar Heart
. Kim wrote 10 of the
13 songs
on the new CD. Here are the
song titles:
Walking Down To The Station
Wanderer's Paean
Lay It All Down
Up From The River
Ain't Gonna Work
Lips Stained Red
Heartache Shoes
Feel A Little Glum
Pioneer And Doctor
All The Good Times
Banks of The Yukon
Cose By
Shipyards' Song
Amazing musicians help Kim produce great music on the CD and are namely; Annie Avery-Bob Hamilton-John Showman-Anne Louise Genest-Rick Fines-Natalie Edelson-Kim Barlow-Burke Carroll-Keitha Clark and Patrick Hamilton. The very attractive CD package contains all words to the songs which is a nice touch for the CD listeners. They can follow or sing along with the beautiful crafted songs while listening to Kim and her music.
Atlantic Seabreeze gives this fine CD high ratings on its rating lists. To purchase this CD by Kim Beggs, refer to her website, address posted above.