Governor General Announces New Appointments to the Order of Canada
P.E.I.'s LENNIE GALLANT is one of them.
August 5, 2003
OTTAWA – Her Excellency the Right Honourable Adrienne Clarkson, Governor General of Canada, today announced 109 new appointments to the Order of Canada and ten promotions within the Order. The new appointees include seven Companions (C.C.), 30 Officers (O.C.) and 71 Members (C.M.). There is also the appointment of Vaclav Havel as Honorary Companion. These appointments are in effect as of May 8, 2003.
Lennie Gallant, C.M.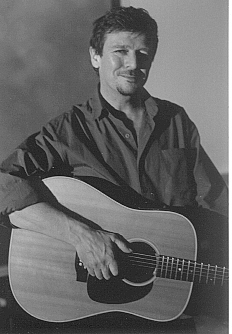 Member of the Order of Canada
A powerful voice from Eastern Canada, he has won 13 East Coast Music Awards (a record number for a solo artist) as well as several JUNO nominations. Gallant has garnered much respect for his hard hitting songs chronicling the lives of people dealing with tremendous adversity and serious issues. Songs like Peter's Dream, Island Clay , Man of Steel and The Hope for Next Year, articulate the feelings of many caught up in desperate situations beyond their control, and at the same time celebrate the beauty of lifestyle and landscape with their strong poetry and stirring narratives. Gallant has recorded 6 critically acclaimed albums and chose to write and record his latest one, Le Vent Bohème completely in French, honouring his Acadian heritage and the language of his Grandparents. His songs often touch upon human rights and environmental issues, as well as matters of the heart, and have been recorded by over 30 artists internationally. He co-wrote the theme song for the 1st 'Acadian World Congress' and for 'Pier 21', Canada's historical gateway for immigrants. Gallant often lends his time and talent to raise funds and awareness for various causes. He is a boardmember of The Songwriters Association of Canada, and a spokesperson for UNESCO.