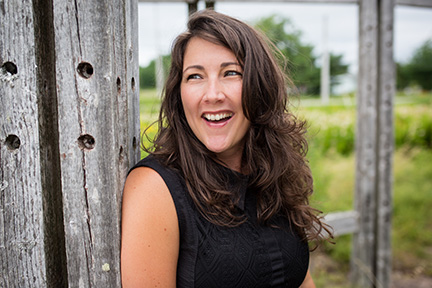 Ashley Condon is a Canadian folk singer/songwriter from Montague, PEI. She was born in Pictou, Nova Scotia and at 6 months moved to PEI. By age 22 she lost both parents. She studied Drama Studies at the University of Toronto. After completing this degree, she studied Psychotherapy for 3 years.
She received 6 MusicPEI 2018 nominations for for her fourth album entitled, Can You Hear Me
Album (Can You Hear)
Female Solo Recording
Roots Contemporary Recording
Socan Songwriter
Song of the Year (Oh My Love)
Entertainer
All the awards will be given out during MusicPEI 2018 Week, Jan 23-28. Ashley will be performing at the Socan Songwriters Night at St Paul's Anglican Church, Charlottetown Jan 25 with other Socan nominees and the winner will be announced during the evening.
Here are some highlites of Ashley's career to date:
*Nomination, 2011 Canadian Folk Music Awards-New/Emerging Artist of the Year
*Nomination, 2011 East Coast Music Awards-Country Recording
*Winner, 2012 PEI Music Awards-New Artist of the Year
*Winner, 2012 PEI Music Awards-Lynn Grishko Memorial Bursary
*Nomination, 2012 PEI Music Awards-Roots Contemporary Recording
*Nomination, 2012 PEI Music Awards-Female Solo Recording
Ashley in 2016, toured Canada with fellow singer-songwriters Catherine MacLellan and Meaghan Blanchard as The Eastern Belles.
In 2017, Condon launched her fourth album, Can You Hear Me, produced by Dale Murray, which featured callaborations with PEI artists and artists who came to PEI.
For further information regarding Ashley Condon, refer to her website, address posted above.