Erin Costello

R & B & Soul Music Artist From NovaScotia
kimberly@spincount.com
www.erincostelo.ca
Nominated For 4 ECMA 2017 Music Awards
Last Date Changed: Thursday, February 16, 2017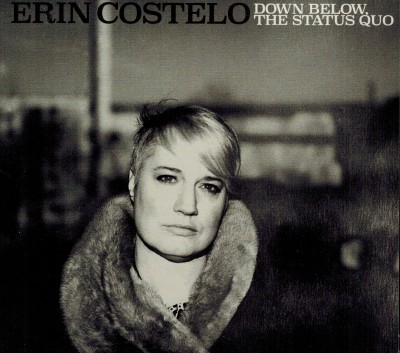 Erin Costelo, is a R & B and Soul singer/songwriter from Nova Scotia based in Halifax. She won Solo Recording of The Year in 2016 at Music Nova Scotia where she had 8 nominations and she just received 4 ECMA 2017 nominations for Album, Songwriter, Solo Recording and R/B Soul Recording of the Year for her new CD entitled, Down Under-The Status Quo. She was named R&B Soul Recording of the Year at ECMA 2014.
Erin is an incredibly in demand and as a music educator. She teaches piano and voice as well as music theory and songwriting and is a three time winner of Music Nova Scotia community college. She teaches from her home studio in Halifax and on Skype.
Erin has provided workshops in vocal technique, harmony singing, creativity, performance and interpretation as well as songwriting and compositions. She has worked with choirs, songwriting groups, dancers looking to use their voice, creative music workshops, post secondary schools, professional artists as well as beginners.
Erin has written arrangements for Symphony Nova Scotia, Blue Engine String Quartet, CBC as well as other artists.
Erin is constantly in demand for tours and her latest tour begins on May 3 where she performs in Austria, Germany, UK and France.
For more information regarding Erin and her music, refer to her website, address posted above.

Profile By: John Gavin